GolfBooking is a user-friendly and robust cloud-based system that integrates directly into your existing website to allow customers to book tee-times online (with optional pre-payments or credit card holds via Stripe (a trusted payment platform) and gives your staff an intuitive platform for managing tee sheets, generating financial, and customer reports for your virtual golf simulator establishment.
Here are a few of the benefits of using the GolfBooking platform:
---
Easy-to-use customer booking engine, with a personalized GolfBooking URL and optional integration into your existing website.
---
Optional pre-payment or credit card hold feature (using the trusted Stripe payment platform) allows you to avoid missed revenue from no-shows and late cancellations.
Customers receive Email and SMS booking confirmations, and day-of booking reminders.
---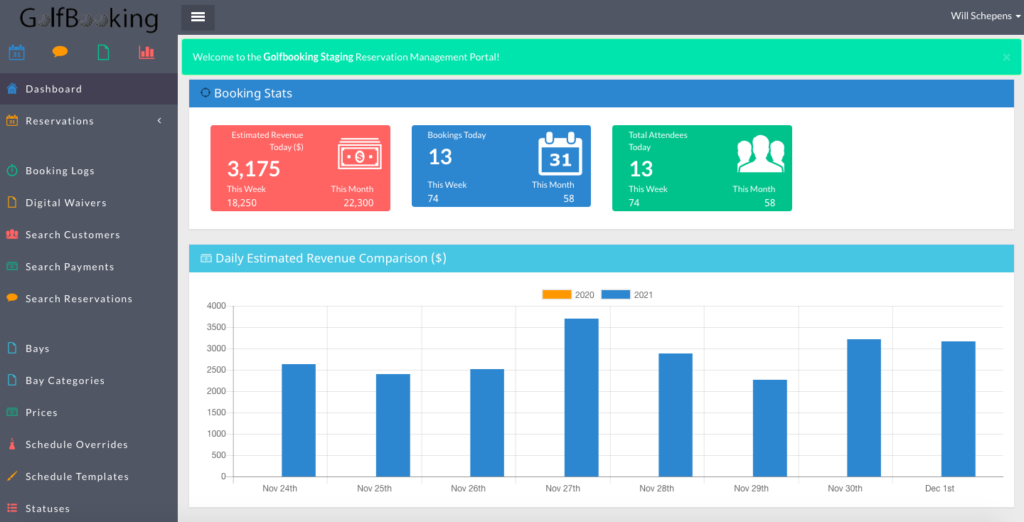 A convenient Dashboard, complete with daily, weekly, and monthly booking and financial statistics, year-to-year financial comparisons, and capacity utilization reports.
---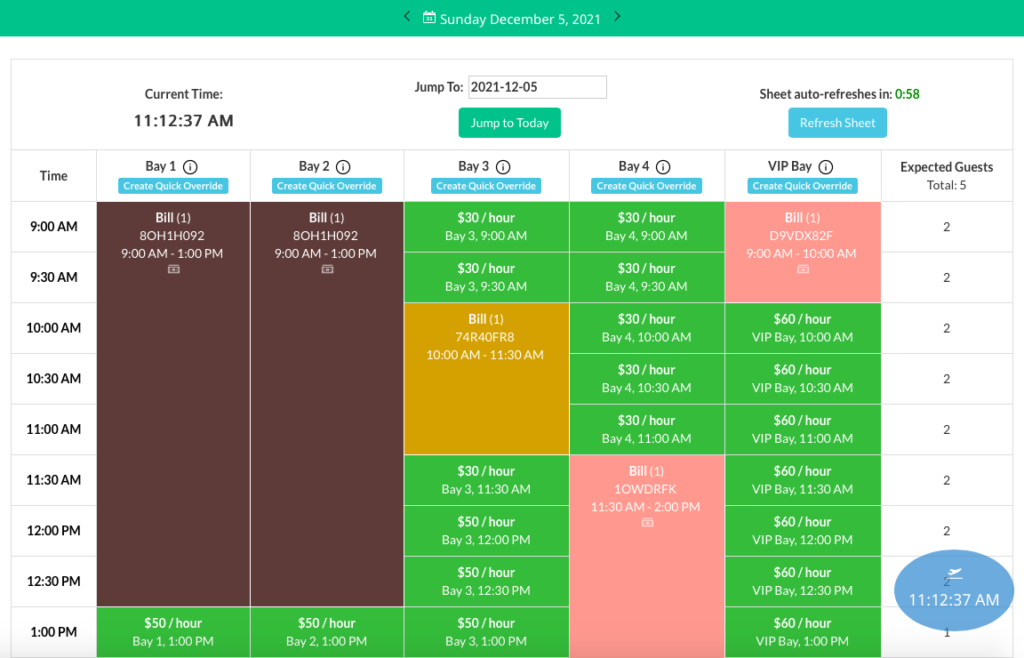 Quick and easy Drag & Drop editor for optimizing your tee sheet, and customer count display to help with staffing requirements.
---
See Reservation Details in one easy to view pop-up. Capture held funds, remaining balance, or issue refunds onto the customer's credit card with one simple click.
---
Group Reservations allow you to block multiple bays at a time (e.g., league schedules), and Recurring Bookings ensure your regular customers always have access to a simulator bay.
---
Quickly change pricing or temporarily close bays for a time period with the override feature.
---
Booking Logs lets you keep track of customer and staff activity in your GolfBooking platform.
---
Quickly export your customer and booking data, with all customer details encrypted or in plain text (e.g., for importing into a mailing list).
---
Digital Waiver system tied directly to customer bookings allows your golfers to complete any required waivers prior to their tee time, start their virtual golf sessions on time and avoid unnecessary check-in overhead.
---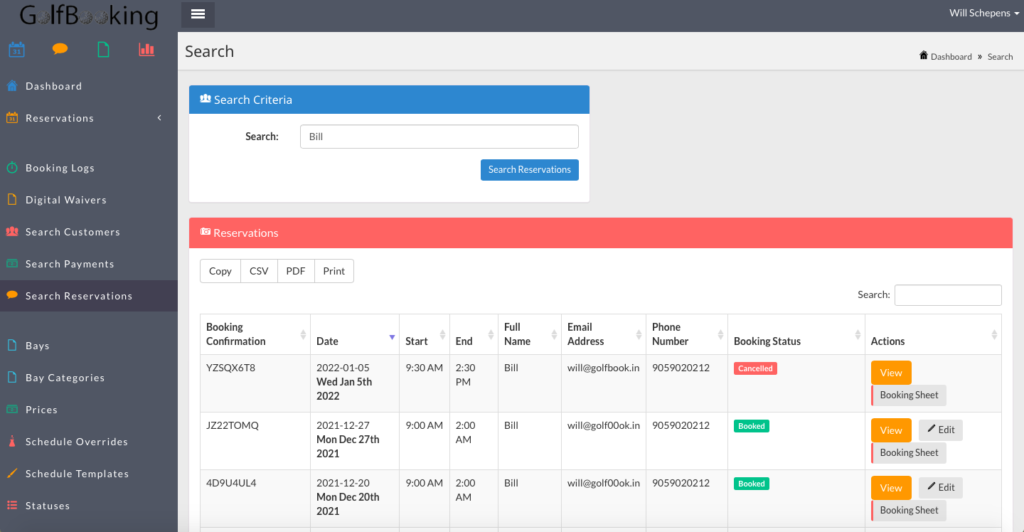 Have a customer that forgot their reservation? Quickly search them up by name, email, or phone number and see all of their reservations. Also, look up customers to see if they are past no-shows or have previous late cancellations.
---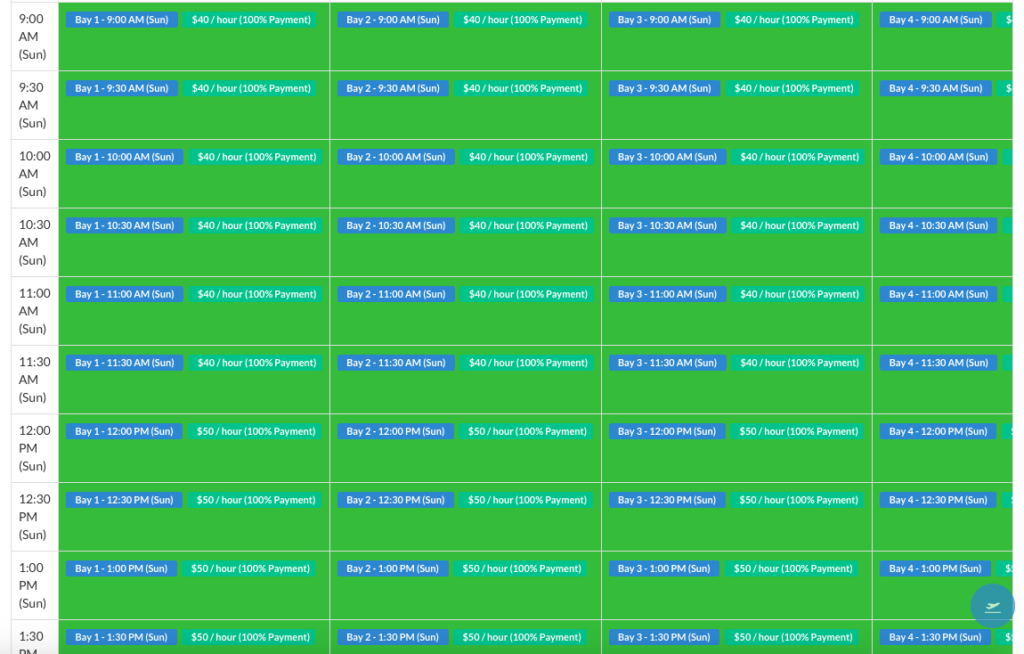 The Dynamic Payments & Rates feature allows you to change the type of payment and amount of payment based on month, week, day, and time. Learn more below: