GolfBooking is a user-friendly and robust cloud-based system that integrates directly into your existing website to allow customers to book tee-times online (with optional pre-payments or credit card holds), and gives your staff an easy-to-use platform for managing tee sheets, and generating financial and customer reports for your virtual golf simulator establishment.
---
Features
There are a number of features that make GolfBooking easy to use, including a customer booking system integrated into your existing website (with payment options), drag & drop tee sheet management, variable rates, customer confirmations via email and SMS, density reports, booking logs, digital waiver system access, and much more.
Visit our Features page to find out more.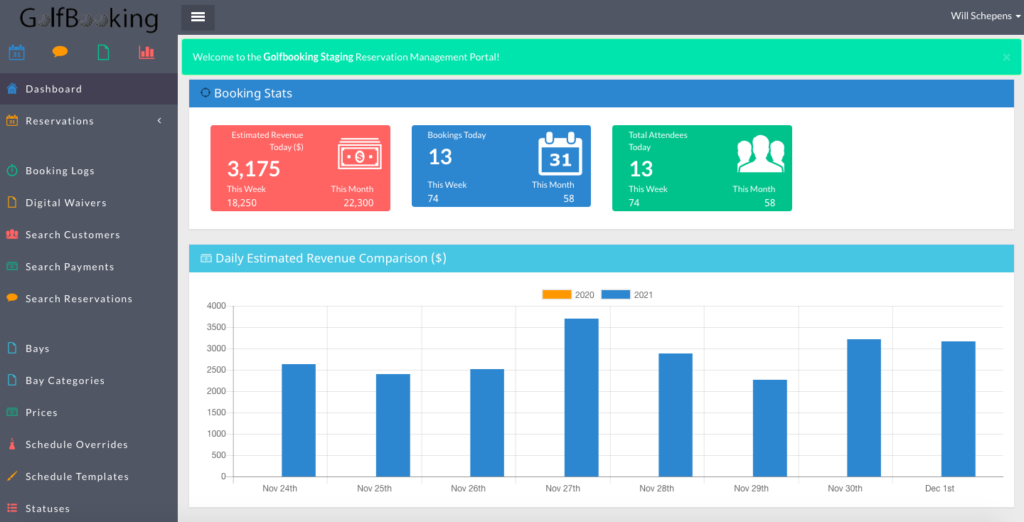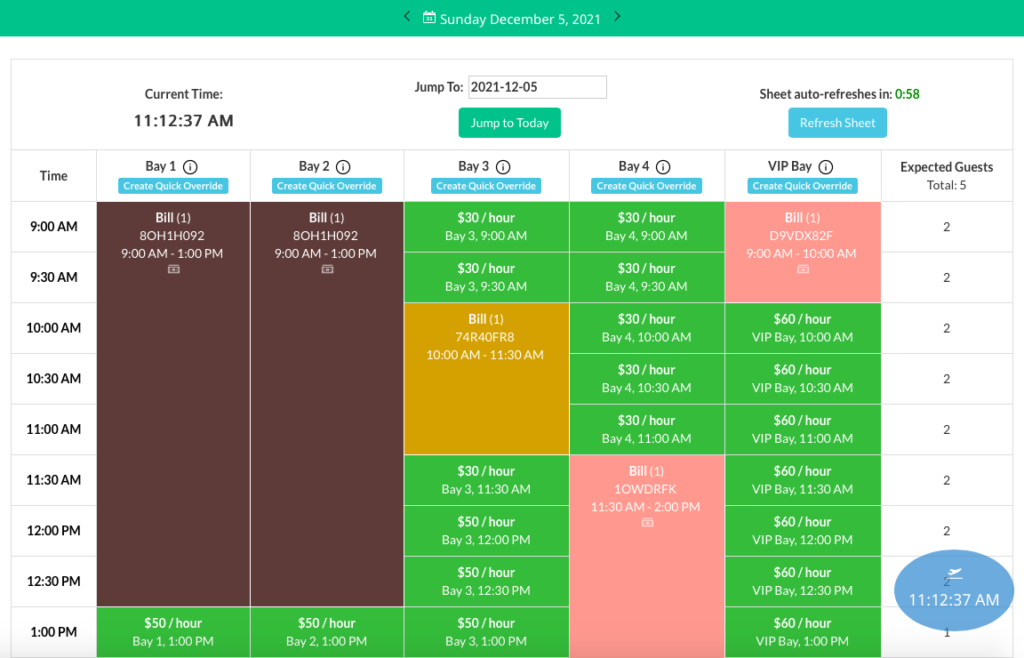 Pricing
We offer a variety of pricing structures with our Starter, Business, and Enterprise packages. For a list of features and pricing for each package, visit our Pricing page.
Testimonials
See what some of our clients have to say about the benefits of the GolfBooking platform and our amazing customer support!
Contact Us
Please complete the form below to ask any questions you may have about the GolfBooking platform.
To schedule a demo of the GolfBooking platform, please click here to view our availability and select a time that is convenient for you.